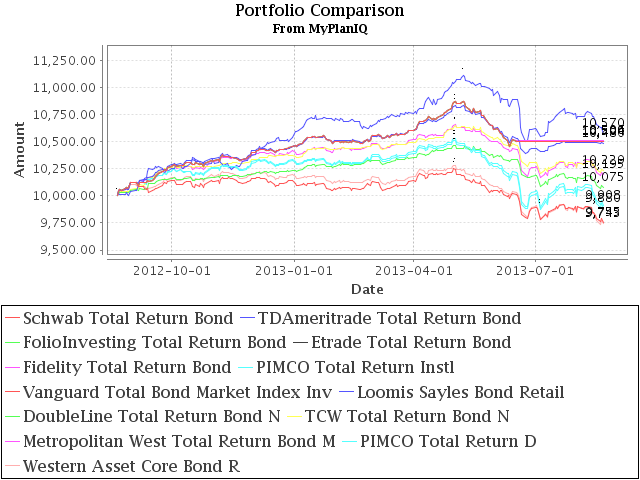 by MyPlanIQ | Aug 23, 2013 | Bonds, ETFs, Headline, Inv, Investments, Mutual-Funds

MyPlanIQ Fixed Income Bond Fund Portfolios use a list of best total return bond funds available in brokerages. It is thus natural to ask how these bond funds have performed recently. The following table shows the performance: TickerName VBMFX...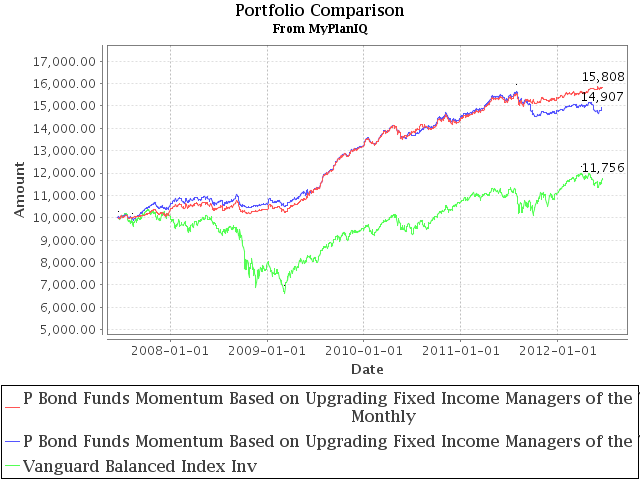 by MyPlanIQ | Jun 21, 2012 | Bonds, Feature, Headline, Inv, Investments, Retirement

Investing in the past 10+ years has proven to be chaotic and for many, difficult. A conventional wisdom is that to achieve higher returns, one has to take higher risk. This statement is true in general. The question is that to achieve reasonable returns, how much risk...

Diversified Asset Allocation Portfolios For Your Plans
Featured Brokerage Plans
*:5 Yr Annualized Return of TAA Moderate Portfolio

Tag Cloud