by SeekingAlpha.com | Dec 29, 2014 | ETFs, Inv, Portfolios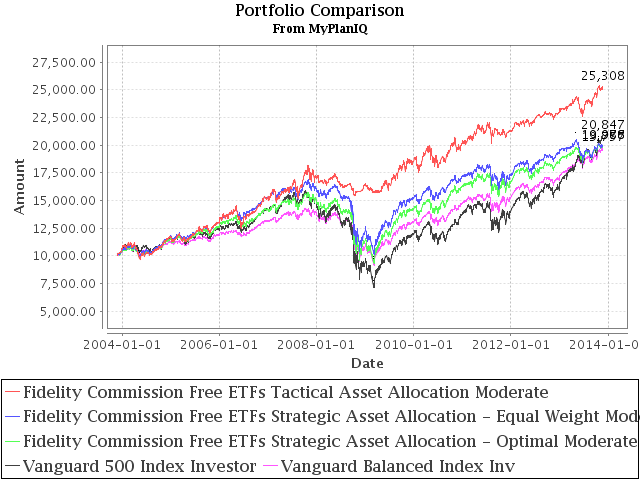 by Danny Lee | Nov 25, 2013 | Asset-Allocation, Headline, Inv, Investments, IRA, Portfolios

Fidelity has a suite of commission free ETFs. We use these ETFs to construct an investment plan Fidelity Commission Free ETFs. The plan consists of 65 funds. These funds enable participants to gain exposure to 5 major assets: US Equity, Foreign Equity,...

Diversified Asset Allocation Portfolios For Your Plans
Featured Brokerage Plans
*:5 Yr Annualized Return of TAA Moderate Portfolio

Tag Cloud