It seems like some stocks have a delayed reaction to important news. After the last earnings report from Bed Bath & Beyond (BBBY), which I thought was quite good, the stock initially reacted very well.
But after awhile, the market thought it over and decided it didn't like the results.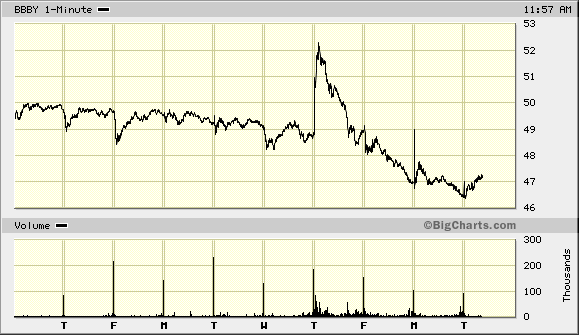 The shares got as low as $46.23 this morning. That's well below where it was going into the earnings report.
I'll reiterate my support for the stock. There was no important news that should have caused the market to change its mind so abruptly. But the lesson here is that the market isn't always so rational.