The following are a list of some of best well known moderate allocation funds:
Portfolio Performance Comparison (as of 2/10/2014):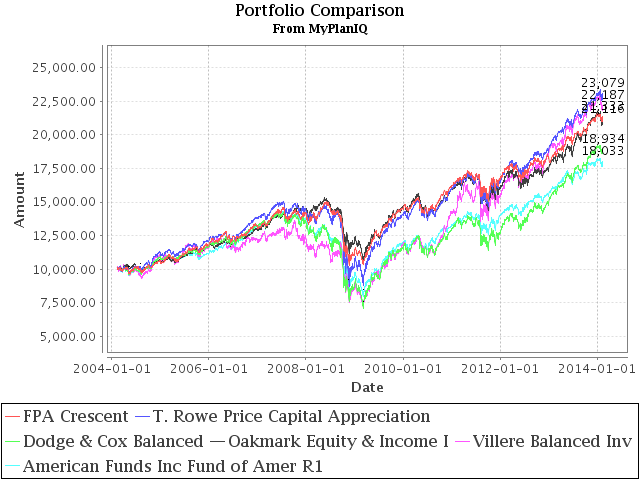 **YTD: Year to Date
FPA Crescent's manager Steve Romick is one of our long time favorite managers. He just won Morningstar's manager of the year award for 2013. Congratulations!
Romick uses value investing principle to pick stocks that he invests for a long time (3 years and beyond). He also shorts stocks that he deems to be expensive. The short side usually amounts to about 10% or so of the whole portfolio.
T. Rowe Price Capital Appreciation is a another solid fund that uses convertible bonds to boost returns. This approach is becoming more and more popular in the current low yield environment.