Does diversification pay? Is a global balance portfolio better than a U.S. balance portfolio? The following five benchmark portfolios will serve for the purpose to answer the questions. Each of the portfolio has 60% in risk assets (stocks) and 40% in fixed income (US bonds). The 60% risk asset allocation is further spread equally into the risk asset classes available. For example, in the Six Core Asset portfolio, the 60% is divided into 12% each in U.S. equities, developed country equities, emerging market equities, U.S. REITs and commodities.
The following shows the performance comparison:
Portfolio Performance Comparison (as of 2/29/2012)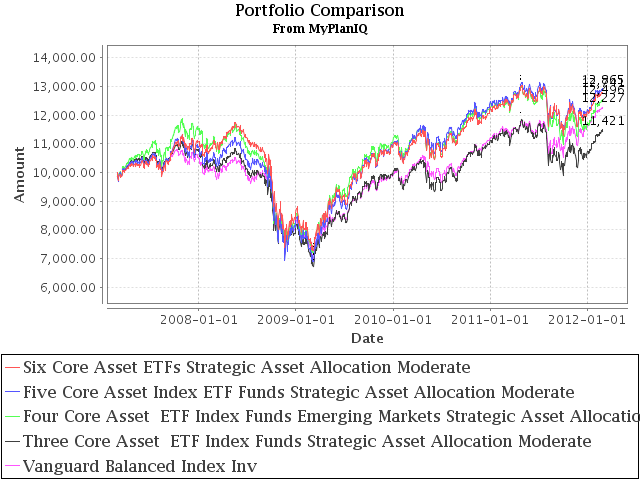 Detailed Global Balance Portfolios Performance>>
Though U.S. centric VBINX (60% in U.S. stocks and 40% in U.S. bonds) has done well in the past 1 year, the diversification effect is undeniable in the last 5 and 11 year periods.